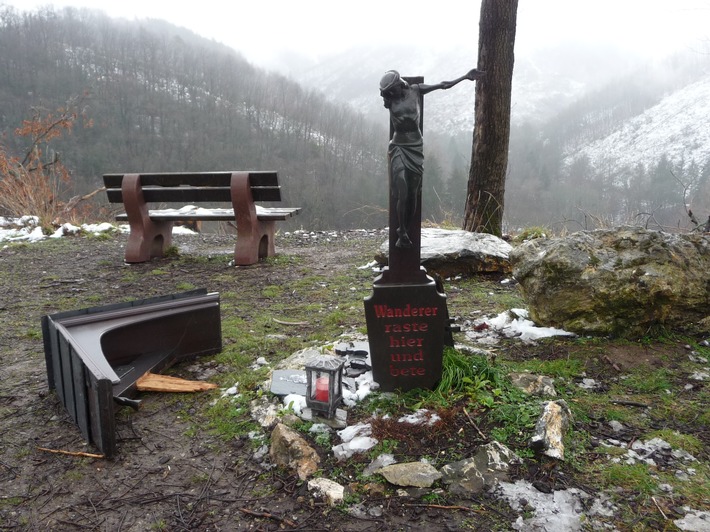 Unknown persons damaged a wayside cross on a popular hiking trail.
Between Tuesday ( January 26, 2021) and Sunday ( January 31, 2021), the unknown person or persons tampered with the wayside shrine. The cross is located on the hiking trail "Zum Naturpfad". It leads south of Vossenack into the Kalltal valley. Halfway up, there is a lookout point with a bench and the same wayside cross. The slate roof was torn off or demolished with great physical effort. Some of the ornamental elements and the wooden figure of Jesus were also severely damaged.
Witnesses who have made suspicious observations on the popular hiking trail are asked to contact the district police officer in charge, Chief Superintendent Bergs, by calling 02429 3410. The police station can also be contacted by calling 02421 949-6425.