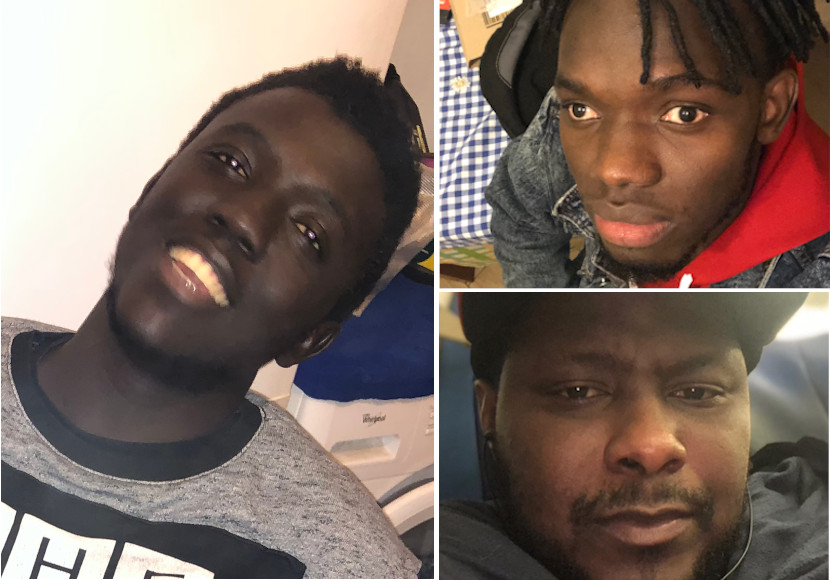 The Federal Police of Austria have put out a call for information that could lead to the arrest of three suspects who stole a mobile phone. The police have published photos of the suspects that were obtained when they took selfies Sinning the mobile that were then automatically uploaded to the owner's Cloud data storage account.
The robbery took place in the parking lot of a club on Amraser Strasse in Innsbruck in February. Shortly after the incident, the suspects took several photos of themselves. Unknown to the robbers, the photos were automatically copied and uploaded to the owner's Cloud account, according to a report by Kronen Zeitung. The owner was then able to turn the photos over to the police.
In the photos, the suspects appear to be of Sub-Saharan African extraction.
The Innsbruck Public Prosecutor, who ordered the photos to be distributed, has asked that anyone who can provide relevant information that might lead investigators to the suspects should contact the Pradl, Innsbruck Police Department at 059-133 / 7587).
Austria has seen a growing crime wave in recent years of acts often committed by migrants. An investigation by an Austrian Left-wing newspaper revealed that some pubs in Vienna have even been declining to serve migrants who enter their establishments because of complaints about pickpocketing and sexual harassment, as previously reported by Voice of Europe.
voiceofeurope.com/2020/05/austria-police-looking-for-suspects-who-took-selfies-with-stolen-mobile/