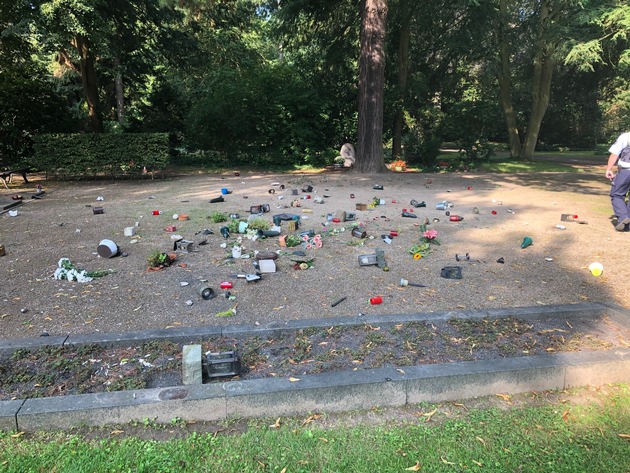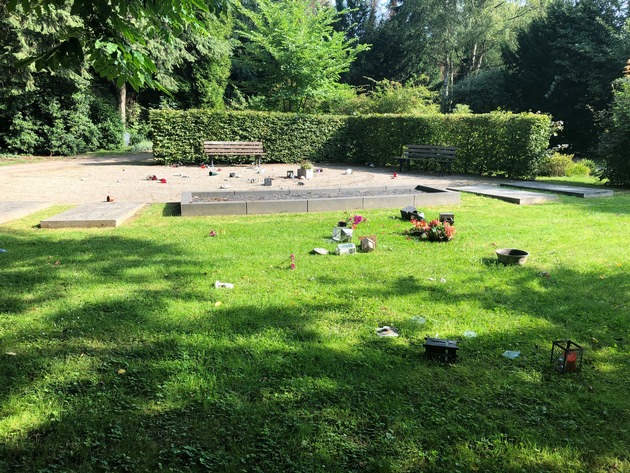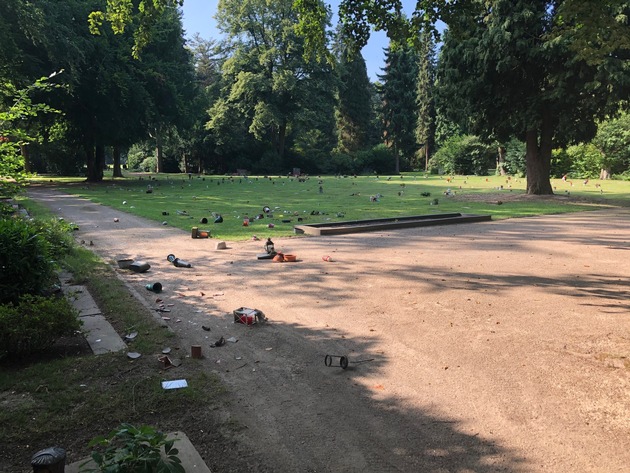 Unknown persons have damaged a large number of graves and other objects at the Krefeld main cemetery. The police are asking for clues.
In the period from yesterday Friday ( July 17, 2020) to today's Saturday ( July 18, 2020) several graves and urn graves were damaged at the main cemetery on the street Heideckstraße.
Around 8 am visitors had called the police. The police officers were shown a picture of devastation: the previously unknown perpetrators damaged a total of 56 graves, 25 of which were urn graves and 18 were individual graves. They took away grave goods and flower bowls, or dug them up in part and tore out the plants. Then they distributed a large number of the objects along the paths of the cemetery.
The amount of the damage cannot yet be determined. Especially the ideal value will be very high.
The police have started investigations, among other things because of disturbance of the peace of the dead, and have called in the police state security. The background of the crime is still unknown. So far, no indications of political motivation have been found.
The police are asking for information from witnesses. Similarly, relatives who are not yet known are asked to contact the police by calling 02151/6340 or hinweise.krefeld@polizei.nrw.de
presseportal.de/blaulicht/pm/50667/4655754