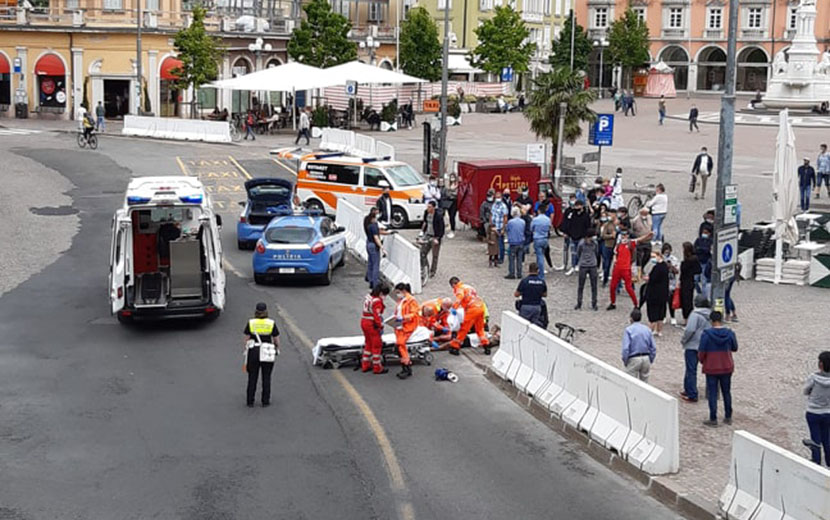 Last Thursday, in broad daylight on the Waltherplatz square in Bolzano, a loud argument broke out between a group of North Africans. This is what the Freedom Party General Secretary Otto Mahlknecht, who has his lawyer's office close by, has to say on the matter.
"Incidents such as this are now commonplace. The whole area around the train station in Bolzano, right up to the theatre and the parish square, is becoming increasingly neglected. Foreigner violence, dirt and drug trafficking are spreading. Criminal immigrants should be arrested and locked up until their countries of origin take them back", demands Otto Mahlknecht, Secretary General of the South Tyrolean Freedom Party.
"States that do not cooperate in repatriation should be removed from development aid and the free movement of capital. If the emigrants' remittances via Western Union no longer work, this is probably the only measure that will make an impact on these states. Such measures, however, can only be taken at state and European level, and as long as people like Merkel & Co. are in charge there, the peoples of Europe must continue to suffer the disastrous effects of a misguided immigration policy. Everything must be done at local level to deal with the situation: a police patrol should be present around the clock in the station park, the parish square and the theatre to ensure law and order; there seems to be no other way. If necessary, these criminals must be arrested every day. All in all: No more Mr. Nice Guy! Zero tolerance for criminal immigrants.
unsertirol24.com/2020/06/05/null-toleranz-gegenueber-kriminellen-immigranten/