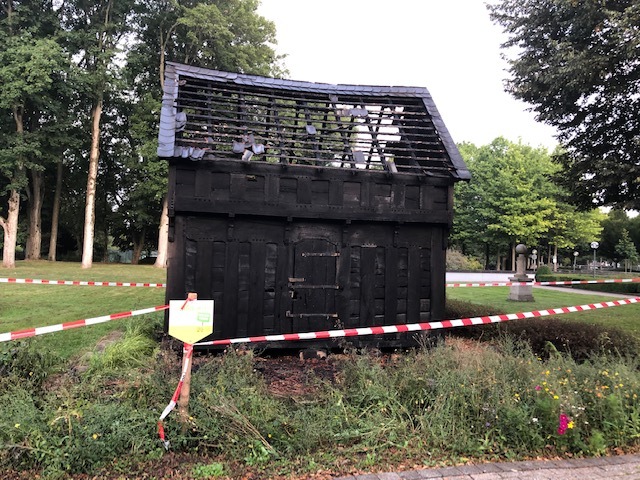 No, it cannot go fast enough for them to remove the remains of Western culture !
The historic granary (photo above) of the knight's manor Haus Martfeld in Schwelm has completely burned down. Arson is considered the most probable cause.
On Tuesday August 27, at 22:38, the fire alarm for the Schwelm fire brigade was triggered. At the Haus Martfeld castle the historic granary was set on fire for unknown reasons.
When the first firefighters arrived at 10.41 p.m. it was already in blaze.
https://searchlight-germany.blogspot.com/2019/08/arson-historic-granary-dating-from-16th.html